Congregation Beth Hamedrosh Hagodol Kesser Maariv Anshe Luknik - Leadership
Leadership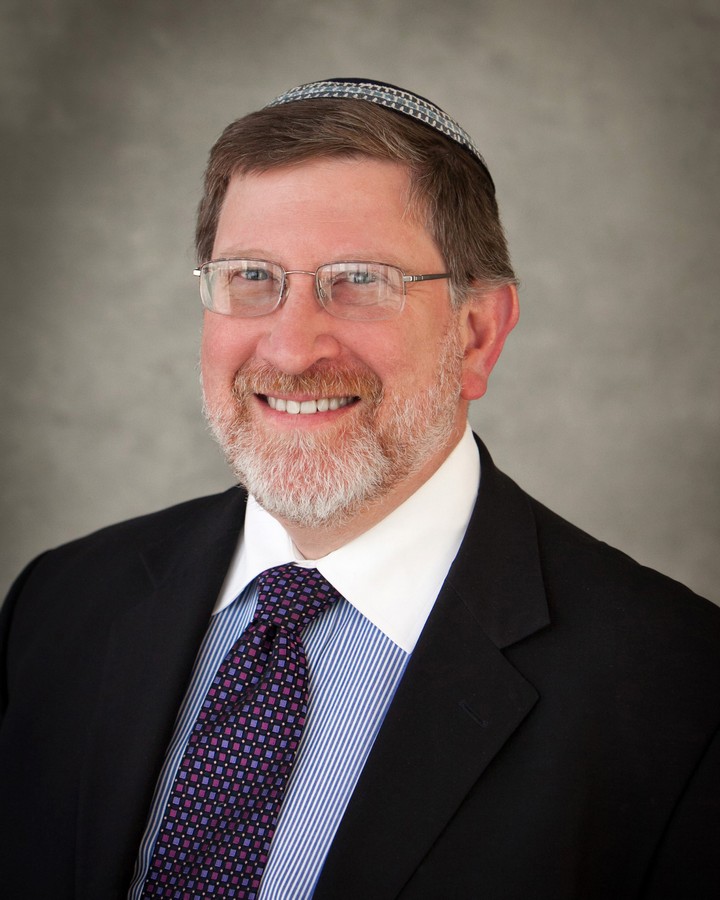 A lifelong Chicagoan, Rabbi Lazovsky attended Akiba Jewish Day School, Ida Crown, Roosevelt University and The Harris School of Public Policy Studies of The University of Chicago. He attended Brisk Rabbinical College, receiving Semicha from Harav Hagaon Ahron Soloveichik zt"l in 1977. For over three decades, Rabbi Lazovsky has involved himself in helping those in need – including immigrants, the indigent and the Jewish Day Schools in Chicago. He has held numerous positions in education as a high school teacher, Mashgiach in Yeshivah and college administrator. Since 1987 he has held positions of increasing responsibility at the Jewish United Fund and is currently a Vice President. Rabbi Lazovsky is a past Chairman of the Board of the Midwest Business Group on Health. He has been an officer of both the Merkaz Harabbonim of Chicago and the Chicago Rabbinical Council, and has chaired committees and led projects and activities on behalf of the Chicago Jewish community.
---
Rabbi Ben Zion Lazovsky attended Arie Crown Hebrew Day School and graduated Yeshivas Brisk High School under the leadership of Rav Ahron Soloveichik zt"l, whose Friday Parsha Shiur was the highlight of the week. Ben Zion would attentively listen and glean profound Torah insights, which, along with his other learning, would come to form a foundation of Torah knowledge which would continue to expand and grow. After studying in Israel for two years, Rabbi Ben Zion returned to Chicago to continue his Torah studies under Rabbi Moshe Soloveichik shlit"a, from whom he received Rabbinic Ordination in 2003. As a student of Rabbi Moshe Soloveichik, Rabbi Ben Zion not only learned Torah, but has also been able to assist a Torah Scholar in many endeavors including in acting as the Court Secretary for the Merkaz HaRabannim of Chicago, being involved with Chesed, and overseeing the Kashrus of MRE's for the U.S. military. He also has been involved in transcribing, translating, and editing various Torah Novallae of Rabbi Ahron Soloveichik and Rabbi Meyer Juzint. He later also received semicha from Harav Dayan Gedalia Dov Schwartz Shlit"a, Av Beis Din of the Chicago Rabbinical Council Beth Din and of the Beth Din of America.
Rabbi Ben Zion received two degrees from Northeastern Illinois University. He received a B.A. and later a Masters Degree in Mathematics. Rabbi Ben Zion is an Instructor of Mathematics at Hebrew Theological College.
Rabbi Ben Zion has taught children of Kesser Maariv their Bar Mitzva Portions. He always has given of his time to mentor younger students as he did at Kerem B'Yavneh and other Yeshivot. He also delivers shiurim at the shul. Rabbi Ben Zion is known to answer questions posed to him by congregants not only orally, but also by pulling out a Sefer and pointing to the exact section where that question is discussed. He delivers topical Torah lectures in the shul which are known for their breadth and depth. He is involved in seeing to the spiritual needs of the shul, along with managing the physical needs of the shul.